Vein Removal
What areas of the body can be treated?
What is the cost of laser spider vein treatment?
How many treatments are needed?
Am I a good candidate for laser removal of unwanted, unsightly spider veins?
What questions should I ask myself when considering laser spider vein removal?
What will happen on treatment day?
What is the laser treatment procedure?
Does it hurt?
What will happen after treatment of spider veins with laser?
Why do the blood vessels sometimes look more obvious for several weeks after treatment?
Are there any restrictions on my activity after treatment of spider veins with laser?
Post-treatment instructions:
Once treated, will my veins reappear?
Will my insurance reimburse me?
What causes spider & varicose veins?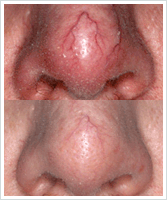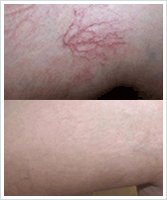 Hair Removal
1064 nm wavelength laser (nd: yag long pulse) is used at PLUS PLUS CLINIC for the best result on any skin types.
Important things that people should know about hair removal lasers
Two types of lasers that are most effective on hair removal.
Alexandrite laser (755 nm) and nd:yag long pulse laser (1064 nm).
Alexandrite laser has slightly more affinity to melanin which means it penetrates deep within the skin to reach coarse dark hairs which grow deeply compare to the nd:yag long pulse laser. However Alexandrite laser is not recommended to be used on olive to dark skin types. 
Nd:yag long pulse laser is the safest wavelength for the treatment of olive to dark skin types. It is this lesser attraction to melanin that gives it a larger margin of safety when performing laser hair removal on darker skin types as it bypasses the surface colour of the skin. Nd:yag long pulse the most effective and safe hair removal laser machine for olive to dark skin type. Blonde hair is less effective and Alexandrite laser is recommended.
Medical grade laser is much effective on hair removal compare to IPL system. IPL is not target specific and can cause burning of surrounding tissues. People should be aware of IPL system. In the last few years some overseas manufacturers have seen the lucrative potential to distribute cheaper IPL systems in the beauty and hairdressing industry. These IPL systems are produced with limited capability resulting in cheaper prices yet achieving less desirable outcomes. Beware of unqualified personnel, safety may be compromised.
Price: $100 to $350